Monthly Archives: November 2012
Sometimes the NPYP bunch tires of being rough on the roughnecks and decides to leave the jungle headquarters for a walk on the streets like normal people. Such an momentous occasion happened this week, and where else could they be found other than at the only oil fired nuclear power plant in the world (don't tell us we don't know how to party!)?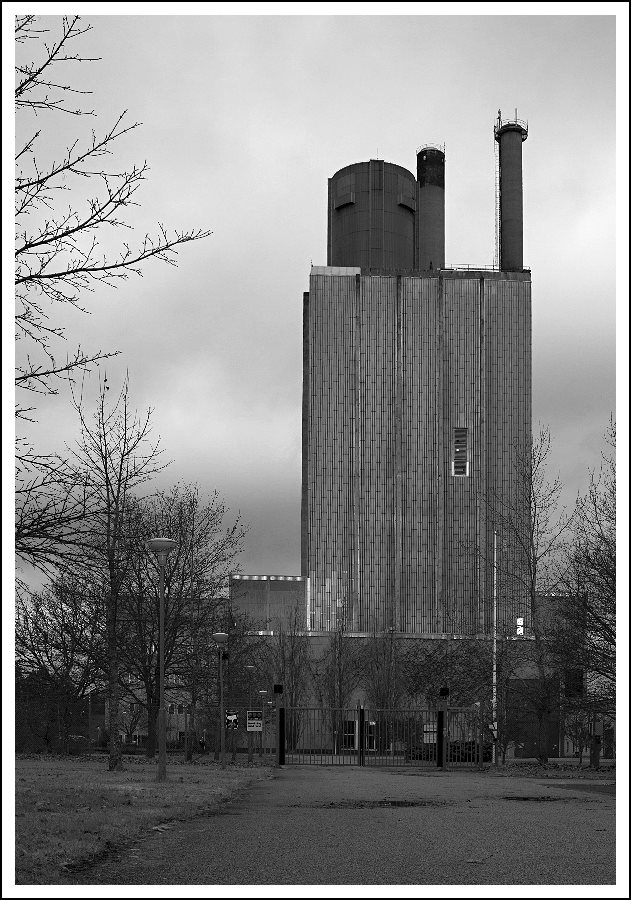 The power plant in question is Marviken, located about 150 km driving distance from Stockholm. It was supposed to be the first large scale electricity producing nuclear power plant built according to "the Swedish line". The design principles behind the Swedish line was:
Natural uranium as fuel so that the abundant Swedish uranium resources could be utilized without any need to depend on import.
Heavy water as moderator because light water steals to many neutrons to be possible to use with natural uranium fuel.
Possibility to refuel during operation so that fuel bundles can be removed at the point where the Plutonium isotope composition is the most beneficial as weapons material.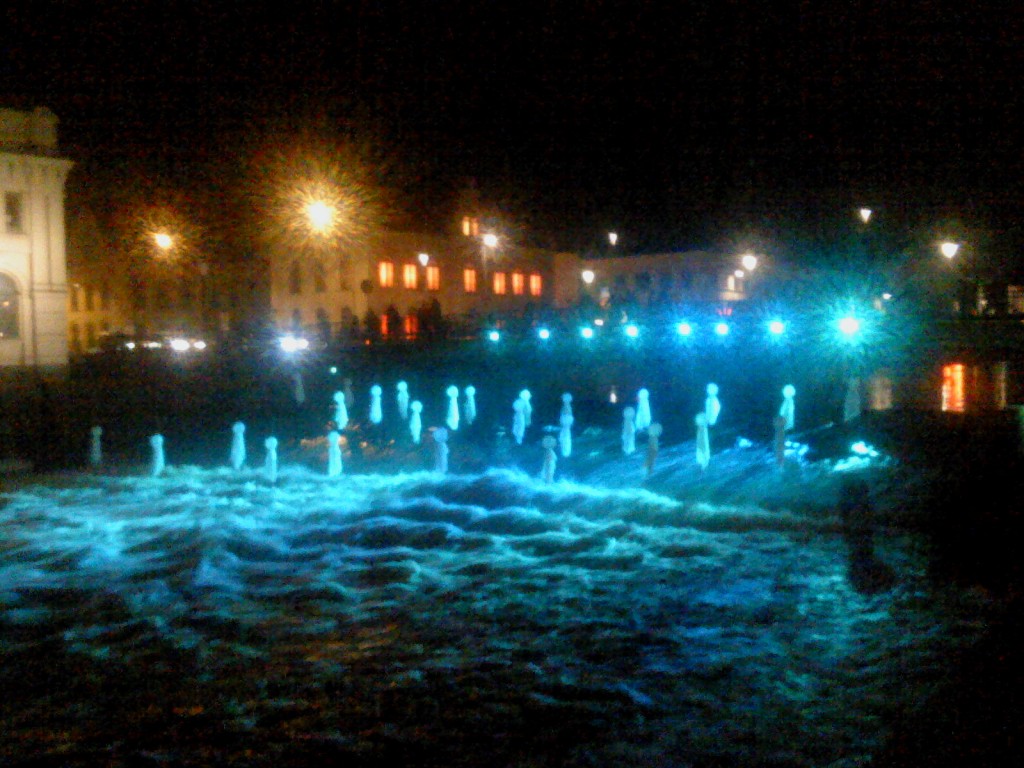 I Uppsala hyllas i Allhelgonahelgen ljuset med ett antal installationer under namnet "Allt ljus på Uppsala" (bildspel här). Att omkring hälften av elen till dessa installationer kommer från kärnkraften tänker nog inte många på. Samtidigt sker en märklig manifestation i en annan del av Uppland. Medlemmar av Folkkampanjen mot Kärnkraft-Kärnvapen (FmKK) arrangerade under lördagen en Lyktvandring till Forsmark för kärnkraftens offer.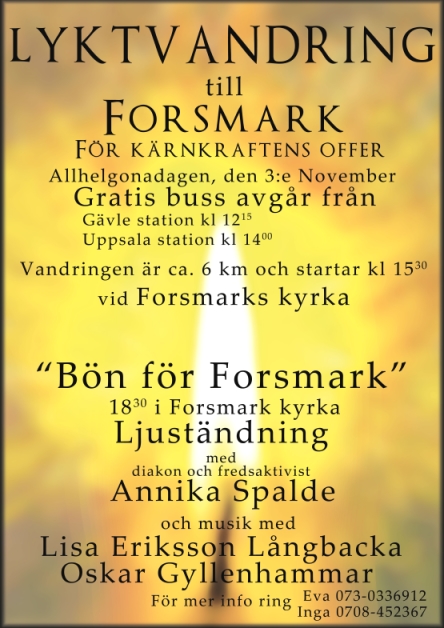 Man kan tycka vad man vill om detta evenemang och det faktum att kyrkan fick kalla fötter och med kort varsel drog sig ur manifestationen. Men ett par frågor uppkommer kring de uttalanden som gjorts inför lyktvandringen.
På flera ställen, bland annat i Fria Tidningen, hävdas att man tänker hylla de som dött i Tjernobyl och Fukushima. Gott så vad det gäller Tjernobyl, men vilka är det arrangörerna har i åtanke i Fukushima? Ett förtydligande vore på sin plats.
Om nu dessa vandringslystna kärnkraftsmotståndare verkligen bryr sig om dödsoffer från elproduktion så förväntar vi oss att det snart kommer en uppföljning med lyktvandringar för offren av andra energislag. En studie av ExternE-rapporterna skulle inte skada, eller åtminstone den mer lättlästa summering som Analysgruppen gav ut år 2001 (Bakgrund #1, Mars 2001). Eller är det så att vissa dödsoffer är viktigare än andra?
I väntan på svar på dessa frågor får Uppsalaborna fortsätta njuta av ljusinstallationerna längs Fyrisån, till huvuddelen drivna med el från två relativt rena och säkra energislag; vattenkraft och kärnkraft.