We are now over 3 months into the Fukushima accident, progress is creeping along at a steady pace. Since our last update there has been lots and lots of new and I won't try to cover it all. The biggest news I want to share now is that TEPCO has gotten some kind of recirculation cooling working, it was reported today by Will Davis at Atomic Power Review(by far the best blog to keep an eye on for Fukushima news, I highly recommend to read it).
In short water is leaking out of the containment buildings into the turbine buildings, the water is pumped from the turbine buildings into the water treatment facility, then from there its pumped back into the reactor. Its like I described in the last update on may 18th (shown on the picture below) and one of the steps in the plan TEPCO released that month.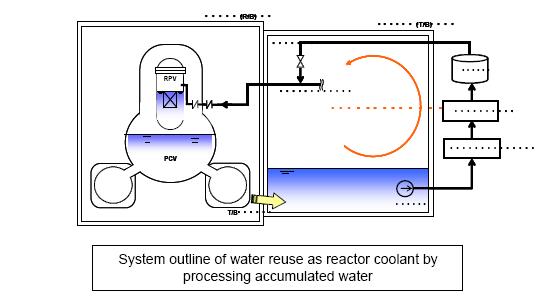 If everything goes well now the volumes of contaminated water will start to creep down, a proper toast is in order!
Another fairly recent news is that NRC announced that the spent fuel pools in Fukushima never went dry. That really calls into question Chairman Jaszco's recommendation for a larger evacuation zone for american citizens in Japan than what the Japanese authorities had decided.
There has also been a lot of bullshit flying around about the situation in Fort Calhoun due to the river flooding around the nuclear power plant. Claims about goverment cover ups, Russian authorities warning about disaster etc. I haven't bothered to look more in detail into it yet, but so far the reactor has both working diesels and connection to the external grid and quite a bit of margin before the river even comes near to flood over the flood protections. Here is a good post by Neutron Economy about the situation.
Why I'm not worrying about Fort Calhoun (and you shouldn't either)
Links(English)
Rod Adams Ted Rockwell - Fukushima: It's Not About Radiation, It's About Tsunamis
NEI Nuclear Notes Friday Update
World Nuclear News Fukushima cover on its way
The Neutron Economy Expected Doses Over a Year and Evacuation of Fukushima Towns
Will Davis How the Misinformation Superhighway affects Nuclear Energy
Will Davis JAIF Public Opinion Poll Data
Links(Swedish)
Med örat mot rälsen Kärnkraften igen
Kultur Ska vi glömma Fukushima?
Seppo Laine Mycket värre än man kunde tro
Status for each reactor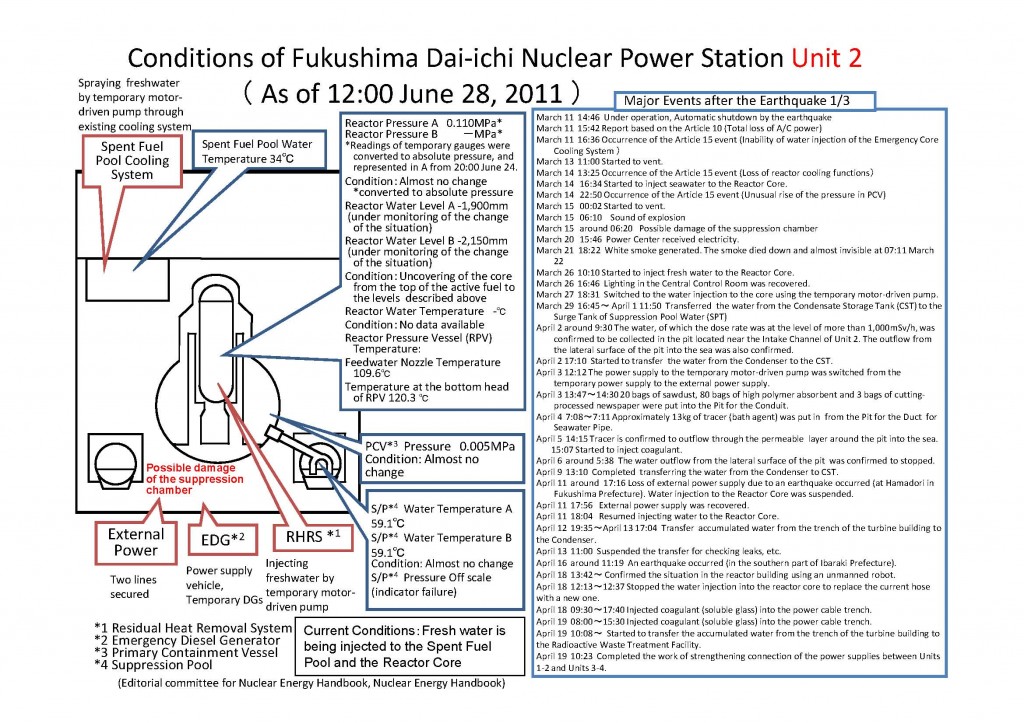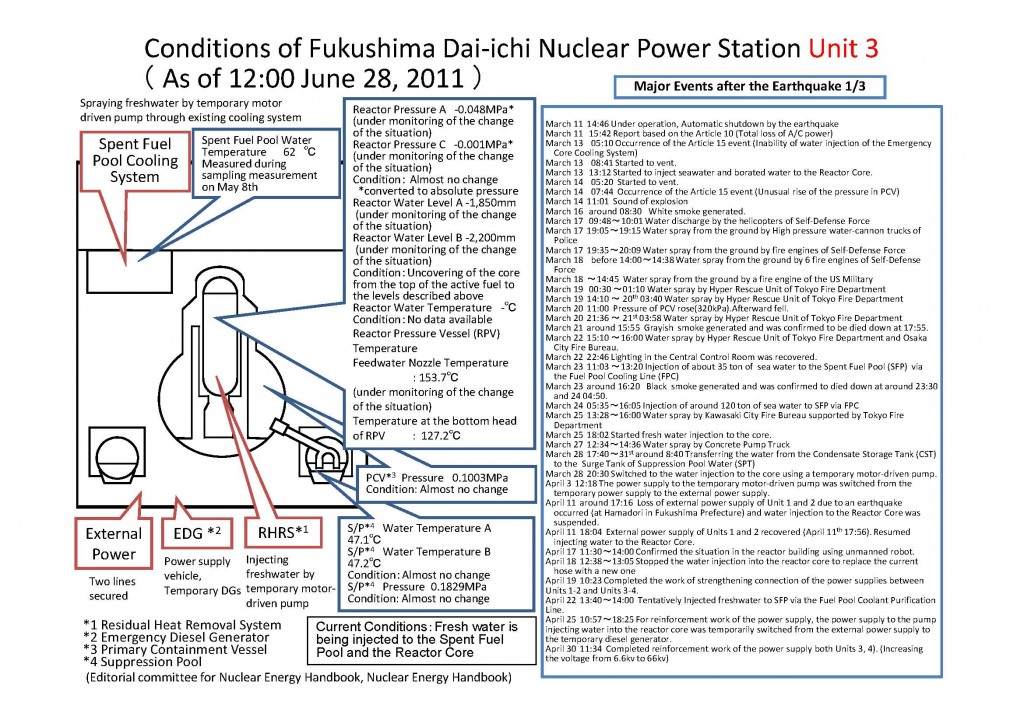 /Johan