Last updated on March 1, 2013
Här är en video från Argonne National Laboratory som på 4 minuter förklarar vad det är för vits med att upparbeta använt kärnbränsle och återanvända det i nästa generations kärnreaktorer (Generation IV). För att kunna göra detta i stor skala behövs mer forskning kring de kemiska processer där man separerar ut fissionsprodukterna som behöver någon form av slutförvar.  Bland vinsterna kan räknas att det är endast 4% av nuvarande mängder som behöver slutförvaras och att större delen av dessa endast kräver 500 år istället för bortåt 100 000 år. Och så återanvänder vi 95% av det vi i dagsläget betraktar som avfall, hållbar energi med andra ord. Men det här inlägget bör inte bli längre än filmens 4 minuter, så vi lämnar ordet till Amy Haynes och Jim Willit att förklara vad det är de gör. Klicka på bilden så startar filmen: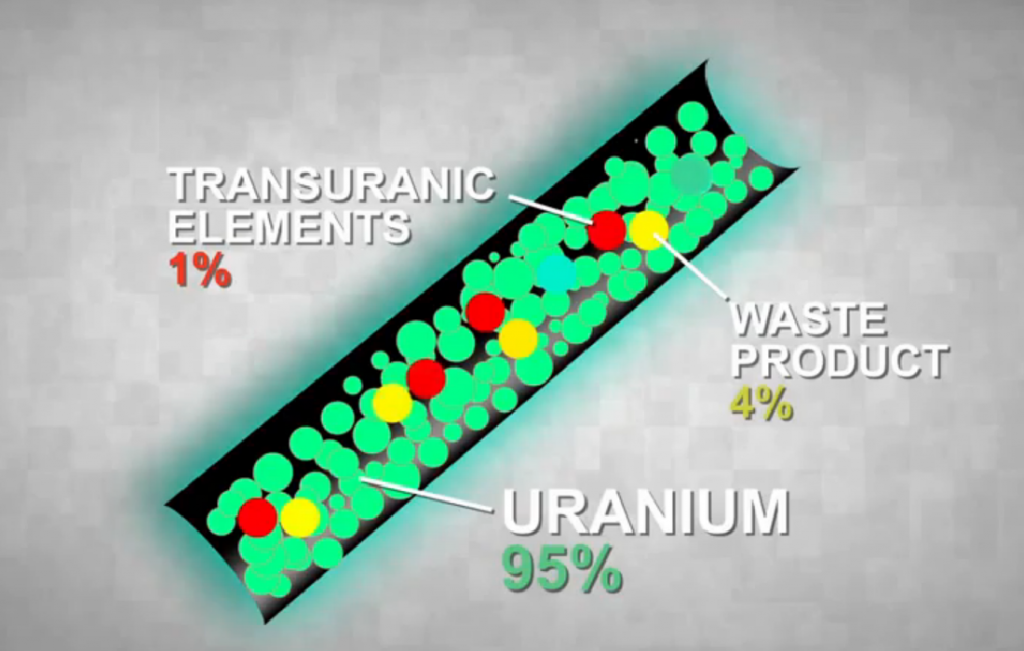 Credit to Atomic Insights and ANS Nuclear Cafe for bringing this film to our attention.