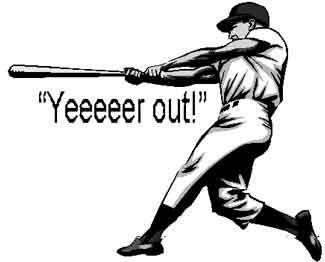 Once again the would-be world savers Janette Sherman (MD) and Joseph Mangano (something) are pushing for another round of scaremongering dressed in a scientific coat. They have got their nonsense about increased US infant mortality due to Fukushima published in a peer-reviewed journal. This time they have extended their faulty study and extrapolated the effect for the entire US. Lo' and behold, 14 000 deaths so far, they claim! The article, published in the International Journal on Health Services, can be found here. For a bit more easy reading, the press release here will probably do.
We will not spend too much time on scrutinizing this study, and others are already on to it, for instance Michael Moyer in Scientific American, and Barbara Feder Ostrov in Reporting on Health. Furthermore, S&M have not made any amends for their first two faulty attempts (our comments here and here), and since the new article follows the same line of reasoning, we can only condemn them for trying to push the same lousy trick a third time. This is political activism from anti-nuclear icons, it is not science.
From the media releases about this, we find some interesting statements by Mangano in Medpage Today:
In a telephone press conference, Mangano said the finding is a "clarion call for more extensive research."

But he told MedPage Today that the researchers can't rule out factors other than the Fukushima radiation that might have accounted for the excess.

"There are probably a variety of factors that could be linked to this excess of 14,000 deaths," he said. "But it does raise a red flag."
This is indeed a clarion call. It is a call for celebrities like Alex Baldwin and Christie Brinkley to start contemplating what kind of nut-crack that they support financially. And it does raise a red flag, the umpire raises the red flag after three strikes. Sherman & Mangano, you're OUT!
Other posts in various media on the same subject
6 Comments