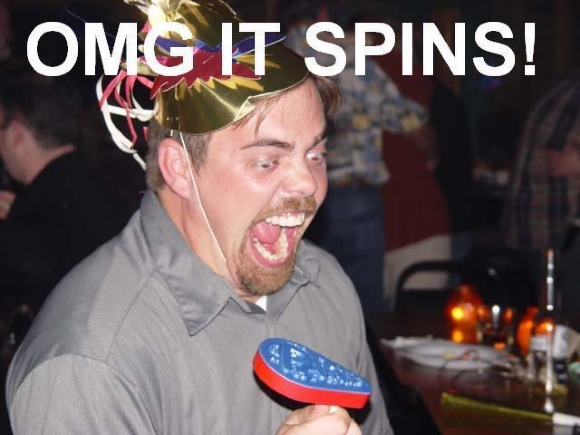 På nätet har det cirkulerat ett tag nu att en väldigt farlig fas ska inledas i Fukushima, något som kan döda miljarder människor. Det hela handlar om att tömma bränslebassängen i Fukushima 4 på använt kärnbränsle. Det verkar vara en del i en tendens för miljörörelsen att helt enkelt inte kunna släppa att ingen dött i Fukushima på grund av strålning och då måste man hitta på all möjlig skit för att hålla vid liv skräcken. Idag valde dessvärre Cornucopia att spinna vidare på svamlet så det är nog dags för ett kort bemötande. Låt oss kortfattat gå igenom det hela steg för steg.
Kärnbränslet får inte stöta i något annat kärnbränsle, då man kan uppnå kritikalitet
Det kallas använt kärnbränsle av en anledning och det är för att det helt enkelt inte går att få mer kräm ur bränslet. Lite förenklat kan man beräkna en neutronmultiplikationsfaktor för varje bränsleknippe. Är multiplikationsfaktorn större än ett så får man ut mer än en neutron för varje neutron som åker in i knippet, är den mindre än ett så får man ut färre neutroner än man stoppar in och är den lika med ett så får man ut precis lika många som man stoppar in (mer ingående diskussion om multiplikation och kriticitet kan läsas i det här inlägget). När man stoppar in ett helt färskt knippe i en härd har det en multiplikationsfaktor på runt 1.2 och när man plockar ut det efter typiskt fyra år är den nere på 0.8-0.9. I en härd har man allt från färska knippen till fyraåriga knippen och man blandar dom så att härden totalt sett får en multiplikationsfaktor på 1.0.
När ett knippe väl gått ner till 0.8 så duger det inte längre till något så man måste plocka ut det och stoppa det i en bassäng där restvärmen får klinga av i några år. Det innebär att du kan göra en hur stor hög som helst med knippen med en multiplikationsfaktor på 0.8 och dom kommer aldrig gå kritisk under någon som helst omständighet.
Nu kan man förstås ha delutbrända knippen i bassängen också, i Fukushima-4 hade man laddat ut allt bränsle ur härden in i bassängen för att arbeta på reaktortanken. Det innebär att den bassängen innehåller en blandning av bränslen från ettåriga till fleråriga. Vissa knippen kan alltså ha en multiplikationsfaktor över 1. Men vid ett kraftverk gör man en hel rad med analyser för bränslebassängen för att försäkra sig om att kriticitet aldrig kan ske. Det största antagandet man gör är att allt bränsle i bassängen är helt färskt, dvs har så hög multiplikationsfaktor som det bara går, sen leker man hejvilt med alla parametrar. Man för in bubblor i vattnet för att optimera modereringen (en bassäng är starkt övermodererad och sänker man den effektiva vattendensiteten ökar alltså multiplikationsfaktorn), man leker med temperaturerna (doppleråterkoppling odyl som man kan läsa om i detta inlägget). Man låtsas att en jordbävning sker så knippena ligger huller om buller. Man analyserar vad som händer om man tappar ett knippe tvärs över dom andra osv. Alla dessa analyser görs oftast med antagandet att man inte har något bor i vattnet (bor äter neutroner hejfriskt och sänker multiplikationsfaktorn) vilket man i realiteten oftast har. Till på köpet brukar man ha plattor med neutronabsorberande material inbyggt uppställningen i en bränslebassäng.
Trots alla dessa konservativa antaganden så ska bassängen aldrig gå kritisk, det är helt enkelt inte tillåtet att det ska kunna ske. Det innebär att om dom råkar tappa knippen etc vid den kommande manövern så kommer det inte spela någon som helst roll. Man kan inte på något rimligt eller orimligt sätt få kriticitet i en bränslebassäng. Det ska till att den som laddar ur bassängen avsiktligt börjar stapla knippen på något väldigt specifikt sätt vilket blir rent ut sagt löjligt.
Att det funkar såhär är helt enkelt för att en vanlig reaktorhärd är vansinnigt optimerad för att få maximal kräm ur reaktorn, det innebär att vilken annan konfiguration som helst av knippena, tex i en bassäng, kommer vara mindre reaktivt.
Risken för en kriticitet är minst sagt obefintlig.
Vad händer då OM ett man får en litet kriticitet genom att jultomten hittar dom värsta knippena och staplar dom nära varandra samtidigt som han trollar bort boret i vattnet? Ja då kommer bara vattnet i knippena koka bort fort (knippena är som ett plåtrör med bränsle i) och knippena blir underkritiska igen. Det blir ingen explosion, som värst kokar man bort lite vatten, knippet kallnar, vatten rinner tillbaka och det kokar lite på nytt osv (lite som de naturliga reaktorer i Oklo).
Näst påståenden då?
och det får inte heller komma upp i luften, då det kan börja brinna.
Bränslet har nu legat i bassängen i minst 2.5 år och många har legat betydligt längre än så. Förstår man radioaktivitet så förstår man att resteffekten på grund av radioaktivt sönderfall minskar med tiden. Efter några år så är det inte mycket värmeproduktion längre. För att man ska få en kraftig oxidation av kapslingsmaterialet (dvs att skiten börjar brinna) krävs det hög temperatur och vattenånga. Har man bara kapslingsmaterial i luft börjar det inte brinna i första taget, se tex videoklippet (efter 50 sekunder) nedan där man kör en svetslåga på zircalloy (legeringen som kapslingen är gjord av). Jag är för lat för att räkna ut rimlig resteffekt på en 2.5 år gammal bränslestav just nu men att komma upp i tusentals grader är löjligt, speciellt när man här menar att det ska ske momentant. Det är fysikaliskt omöjligt!
http://abclocal.go.com/kgo/story?section=news/local/east_bay&id=8020441
Vad mer påstås?
In the worst-case scenario, the pool could come crashing to the ground, dumping the rods together into a pile that could fission and cause an explosion many times worse than in March 2011.
Som jag redan gått igenom ovan så går knippena INTE kritiska om man dumpar allt i en hög, speciellt inte om det är blandat med allt jäkla bråten som en kollapsad byggnad innebär. Det finns ingenting som kan explodera eftersom man inte kan få en vätgasproduktion i en sådan hög, vätgasproduktion sker när kapslingsmaterialet är i kontakt med vattenånga och yttemperaturen överstiger 1000 grader, sådana temperaturer går inte uppnå med så gammalt bränsle som ligger huller om buller tillsammans med betong och all möjlig skit. Utan vätgas kan det inte bli någon explosion. Det skulle bara bli ett jävla jobb att rensa upp den högen med bråte, men det finns inget tecken på att byggnaden kommer rasa, det är skitsnack.
Comments closed